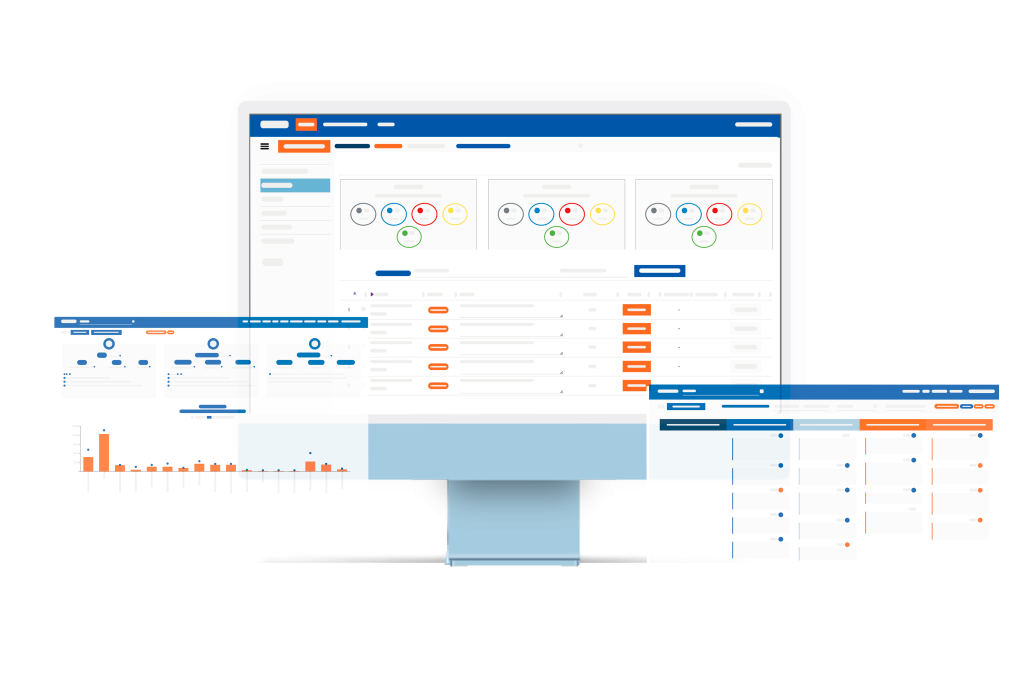 bespoke features development
QuimeO simplifies the management of your projects and the coordination of the actors through 3 axes : Features
Provide visibility on the progress of projects
Simplify the updating of information by the different actors
Automate reporting
real-time monitoring of activities
To improve the visibility and coordination of activities (projects, tasks, milestones, decisions, …), QuimeO facilitates the planning and information exchange between stakeholders, real-time progress monitoring, and problems or delays detection. The application automates reporting and provides a consolidated view with visual management dashboards.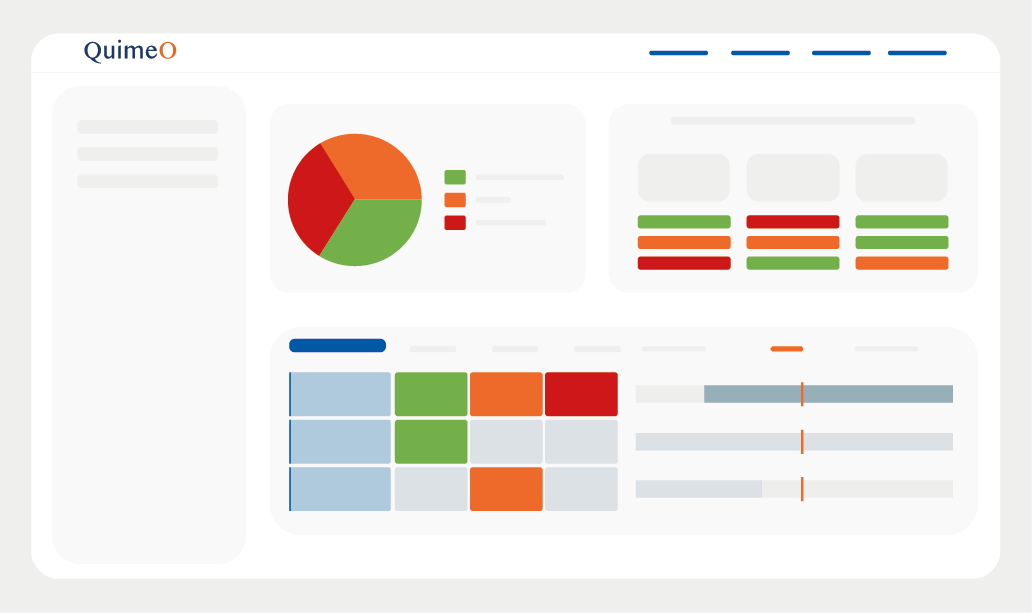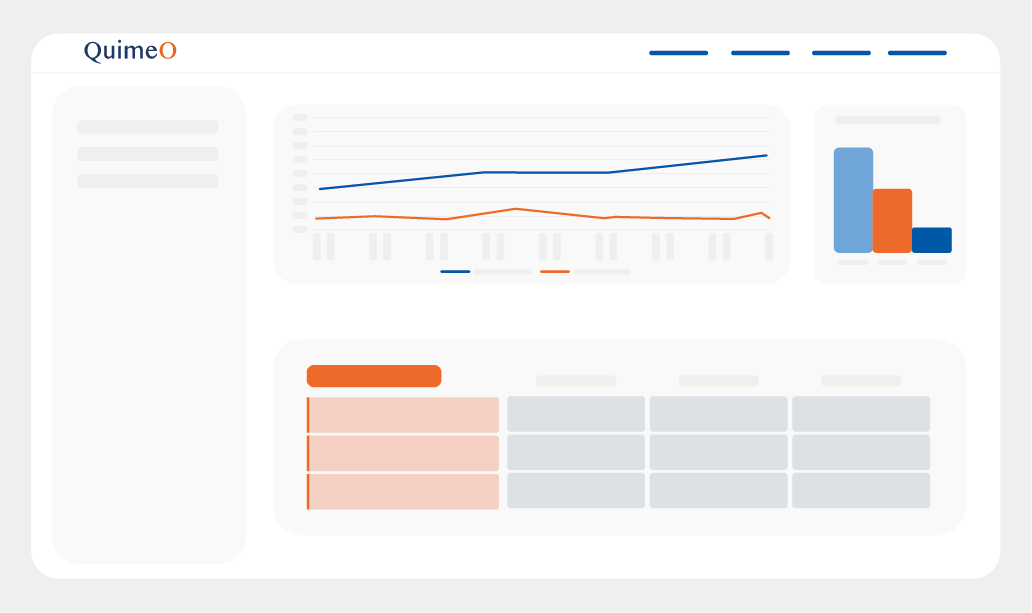 To maximize business performance and identify improvement opportunities, QuimeO allows real-time KPIs tracking to detect underperformance, implement action plans, and perform analysis (P&L impacts, ROI, TRS, …). The application provides a solid basis for strategic decision-making.
To facilitate team management and give users better visibility on the project progress, QuimeO allows the exchange of information, data updating, and decision-making between stakeholders (document sharing, instant messaging, validation workflow, …). The application centralizes all information to support teams and to share best practices.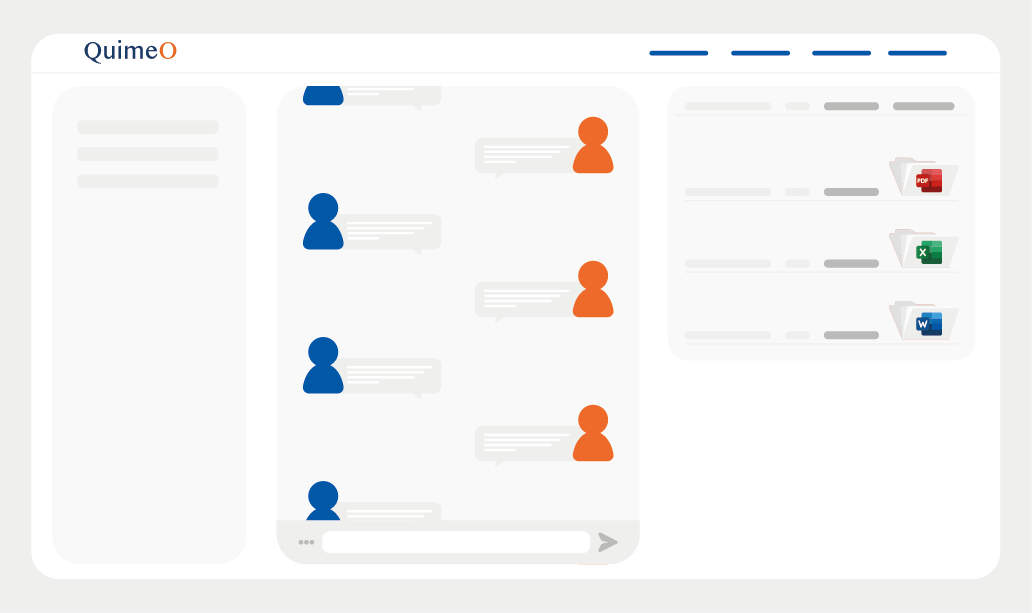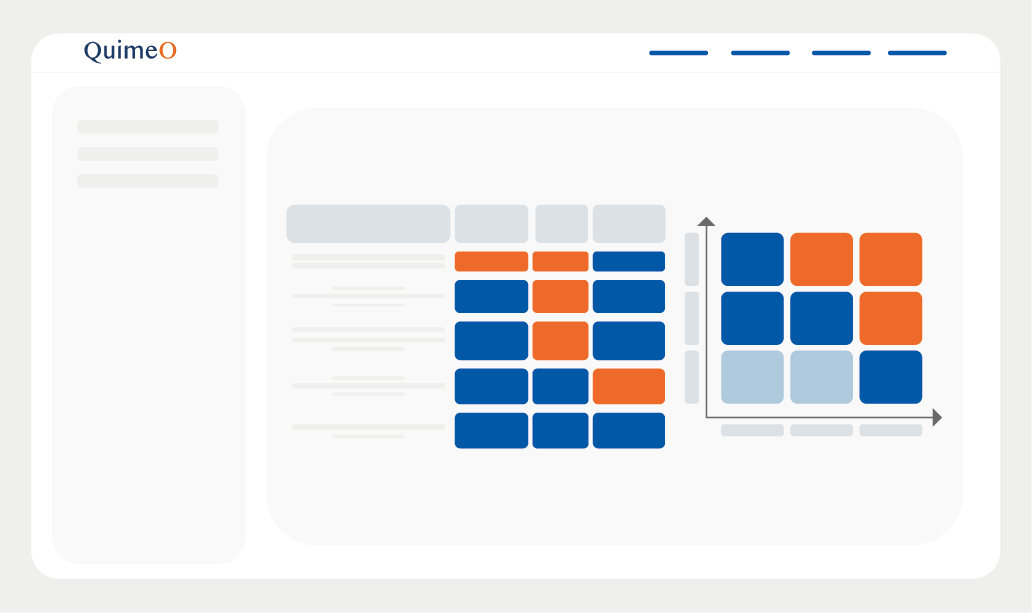 To manage risks and ensure the project's success, QuimeO allows the identification (risk statement), evaluation (probability, criticality, risk prioritization, …), and monitoring of risk mitigation action plans. Based on indicators and their evolution, a risk matrix is automatically generated. .
To optimize the allocation of human and financial resources, QuimeO allows better anticipation of needs, the detection of overloads (mismatch between planned and realized time), and the identification of blocking points. The application provides a vision of the resource availability (by team, project, collaborator, …). .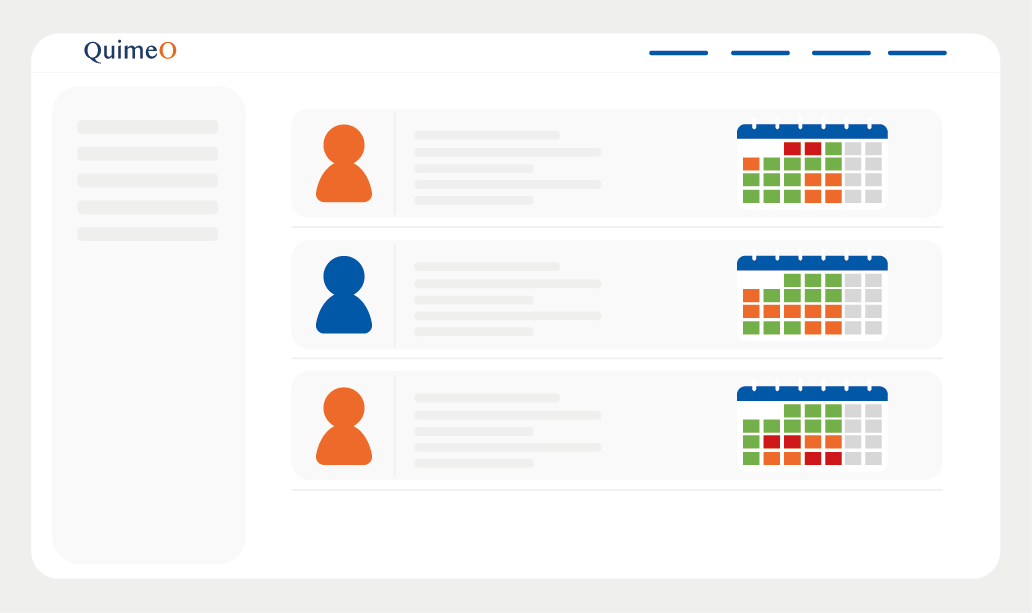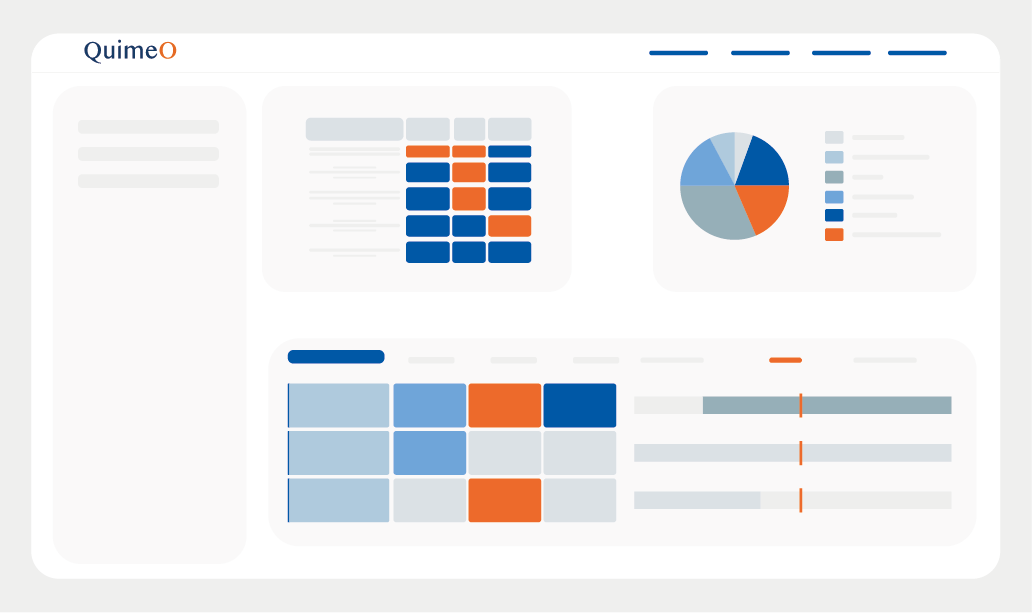 To ensure the integration of project management processes, QuimeO is a flexible solution allowing functional adequacy through 3 main points : .
Functional Completeness : adequation of the application with your business needs in terms of functionality and specifications
Functional Accuracy : adjustment of the application to the precision level chosen
Functional Relevance : the ability of the application to facilitate and automate the performance of tasks
Thanks to our open API, QuimeO can be connected to others solutions. This interoperability allows automatic data loading, avoiding manual data entry, and ensuring a continuous exchange of information between systems. .